NEW RECORDING :
 Mass of the Uncreated Light (English Version)
TO LISTEN, click the link below, then scroll down...
I composed the Mass of the Uncreated Light in 2012. It was the first music I composed as a monk. It was premiered at St Andrew's Abbey in 2013. The mass has two versions: Latin and English. This recording, in which I am playing the organ and directing the Seminary Choir, was captured in the beautiful Chapel at St John's Seminary in Camarillo, California sometime around 2015-16. The Latin version, though composed first, was first performed in 2017 at my Priestly Ordination Mass at Immaculate Conception Catholic Church in Monrovia, CA. I hope to share with you all the Latin version in the near future...  
Though the complete Mass of the Uncreated Light includes a Lenten Gospel Acclamation, Memorial Acclamations, Our Father, and Latin Pater Noster, this recording features the Kyrie, Gloria, Alleluia, Sanctus, and Agnus Dei sections in English.
Blessings, Fr Angelus ~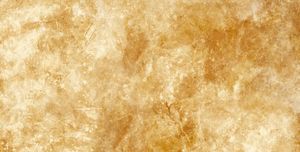 PREVIOUSLY UNRELEASED MUSIC: 
The other day, going through some recordings of my music, I came across a version of "Dear God" that I have not yet shared. Initially, I did not want to share it because there are some wrong notes in its performance. Also, since the original "Dear God" version (found under the MUSIC tab) which features Children's Choir on the soprano part is technically correct, there was no real need to upload it. However, after listening to it again, I thought it might interest some of you to hear the same piece of music performed by a different group, in a different place and with another conductor. I hope you are all well! 
To listen please visit the Home page...
Blessings, Father Angelus 
New "Gloria" for Missa Pax Christi
This Holy Thursday was unusual, to say the least, having no guests with us to celebrate the Mass of the Lord's Supper. Nevertheless it was a beautiful liturgy. I was especially grateful to the monks who premiered this new Gloria, which I composed, completing my Liturgical Mass - "Missa Pax Christi". The monks did a very good job with it, considering we only had a couple of rehearsals to learn it.
I hope to share the complete Missa Pax Christi with you all at some point in the near future and also make the sheet music available here for purchase. It is for unison choir and optional organ.
Below is a little teaser of the melody, for now, a cappella..
Peace, 
Fr Angelus
Gloria (from Missa Pax Christi)
Angelus Echeverry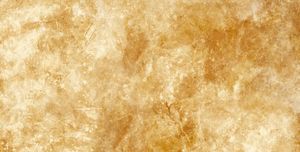 - Rest in peace Maestro! Krzysztof Penderecki (1933 - 2020) -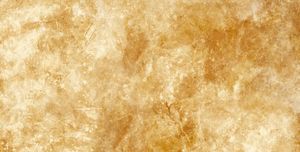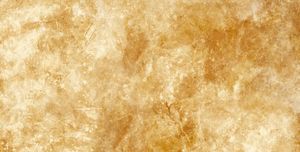 In light of the recent passing of one of my musical heroes, Krzysztof Penderecki (BORN: November 23, 1933, Debica, Poland 
DIED: March 29, 2020, Kraków, Poland), I just wanted to share an early composition of mine which was highly inspired by his music. It's a piece for Orchestra, Three Sopranos, and Child Narrator called "In the Ellipsis of Beauty". It was premiered at Butler University in 1998 when I was pursuing my Masters in Composition. 
In my early days of composing, I wasn't sure, like so many young composers, what my compositional 'voice' was. I was definitely interested in avant garde music, having listened to much of it in many styles, but, even back then, I could never move totally away from traditional melodic and harmonic principles. Penderecki himself moved from avant garde to a more Neo-Romantic, Expressionist style. This was due to the fact that he felt much of his earlier atonal music had been, to use his words, "more destructive than constructive." He had moved on from this style for both political and artistic reasons, from the latter believing that this type of experimentation had run its course. Moreover, he said that he needed a 'language' that would be able express particularly in longer works, for which he felt, atonality and tone cluster, sound mass music would be ultimately limited in this regard. 
That said, this piece is about beauty, and beauty is in the eye of the beholder as the saying goes. 
Olivier Messiaen once said (and I am paraphrasing) "In the same way in which a stained-glass window dazzles the eye, so do I desire my music to dazzle the ear." The inspiration for this work was imagining a "journey" through a stained-glass window; not through it, but within it. In other words, seeing and experiencing the different colors, hues, and shades...finding beauty simply in the essence of the window, its colors (which are represented by the various sounds heard). After the dissonance and atonality, the sopranos enter wordlessly, bringing with their melodic echoes, a "light," which I imagined as permeating through the window, indicating something of the beyond. 
The poem which the little girl narrator recites was a collaboration written by my brother Deacon Charlie Echeverry and myself, and it is both a plea to and a questioning of Beauty personified. Beauty is a transcendental element suggesting a mysterious source. To me this source is God. 
The work is written on a grid-like score with specially made symbols for the players. The orchestra at times acts as a hidden choir with vocal vowels and effects which enter and exit subtly throughout. The soprano parts and some of the orchestral parts call for specific notes which are noted in traditional notation. 
An ellipsis is a set of three dots 
( . . . ) indicating the omission from speech or writing of a word or words that are superfluous or able to be understood from contextual clues. 
This work signifies an aural "ellipsis" within what we, subjectively, may call beauty. While it's not a 'perfect' performance, it does hopefully give the idea of what I was after. Below is the text. 
"In the Ellipsis of Beauty" 
Let me be there to see you when you first wake 
As the sun breaks over the mountain and the first bird sings 
Let me stand with you when a child is shown 
the glow of a distant star 
or the rush of a crystalline waterfall 
Let me hold you as I run through a flowery field 
Let me feel you with the soft drops of rain 
that fall from the sky 
Be illuminated by you as the moon lights my path 
Let me touch you when the warmth of love 
for a pretty view sweeps over me 
Let me understand you when light turns into night 
And the world closes its eyes… 
What are you? Are you a stained-glass window? 
Or a transparent rainbow? 
Where are you? Are you hiding, left to be found? 
Can I find you if I try? 
Why do you exist? 
To teach me lessons? Or give me answers? 
To bring me a smile? 
Am I the instrument and you the music? 
Or are you the instrument and I the music? 
Let me believe you 
Let me hope you 
Let me trust you 
Let me need you 
Beauty, let me.
TEXT by Charlie Echeverry and Angelus O.F. Echeverry 
TO WATCH THE VIDEO, PLEASE GO TO THE "MUSIC" PAGE.
Vatican Composers Competition
I am happy to announce that I have just submitted a work for consideration to the Francesco Siciliani Prize - Fourth Edition. This is a composers competition put on through the Vatican's Pontifical Council for Culture every two years. This year they called for a setting of the Gloria in Latin for choir unaccompanied or with organ. I completed this new piece, which will be the second movement of my Missa Somnii Divini (The Mass of the Divine Dream) a few days ago. It is with organ and its duration is about 14 minutes. I look forward to sharing it with you all someday, should the opportunity arise to perform and record it.